Stemming from
this afternoon's discussion of cover colors
, I got the desire to see if I could see any difference in the top-selling manga and less well selling manga. I couldn't find any numbers for a full year anywhere, but the admin of
Love Manga
loves to crunch numbers and posts a Top 50 list every month. So these ratings swiped from his
Top 50 Manga for November 2005
.
I swiped the images from Amazon.com, and since Amazon was running slow for me, instead of comparing the top 10 versus the bottom 10 in this list, I'm just doing the top 5.
Caveats:
we all know the cover isn't the only thing that causes book sales (word of mouth is actually the #1 selling point), so you don't need to tell me that the cover is only part of that and there's all these other aspects that go into it. (Anyone posting to tell me that gets directed up to this sentence. :D) Also, looking at one month's sales don't really tell us much - I'd need to look at the sales month-by-month for an entire year or more, and frankly you'd probably need to pay me to do that. XD So we can't draw any
real
conclusions from this, but it might provide something to think about. Or it might not. Let's see, shall we?
Rating (Last Month) Title Publisher Estimated Sales
01(11) Fruits Basket vol.12 Tokyopop 5459
02(12) Samurai Executioner vol.06 Dark Horse 5333
03(23) Rurouni Kenshin vol.20 Viz Media 3339
04(24) Trigun Maximum vol.07 Dark Horse 3277
05(25) D.N.Angel vol.10 Tokyopop 3200
(The Love Manga admin gets his numbers from two different sources, and one of them doesn't give estimated sales, so the bottom ones don't have estimated sales.)
45 Ark Angels vol.01 Tokyopop
46 Nana vol.01 Viz Media
47 Art of Fullmetal Alchemist Viz Media
48 Earthian vol.01 Blu Manga
49 Faeries Landing vol.11 Tokyopop
50 Kamichama Karin vol.02 Tokyopop
I decided not to use
The Art of Fullmetal Alchemist
, because it's not a manga in the sense that the rest of them are manga - it's a non-narrative artbook.
First, the small versions because as any comic artist knows, you get a better sense of the overall design without getting bogged down in detail when you shrink it down. Plus, I figure when someone's scanning the bookshelf, they're not really scrutinizing the covers. (You'll get the larger version lower down.)
1-5





45-50





Thumbnails:
Hmmmm... I think overall, in the thumbnails the top 5 tend to be a little more clear and with graphic design that's a little more simple than the bottom 5. Trigun Maximum is the only one with three characters on it, and they're all separated with big areas of negative space in between, with one so far apart that he's almost off the cover.
I can read Samurai Executioner, Trigun, and D.N. Angel in the thumbnails in the top 5, although not Fruits Basket and Rurouni Kenshin. I can't read any of the names in the thumbnails in the bottom 5. I'd be able to read Nana if it weren't that it was in that vibrant purple on top of green, which makes the two colors vibrate against each other. The Earthian font is a little ornate to be able to read this small - I'm pretty sure that if I didn't know it was Earthian, I wouldn't be able to figure it out.
Fruits Basket and Samurai Executioner each have one figure against a simple background, very graphic. Trigun has the negative space causing the figures to pop out. Rurouni Kenshin and D.N.Angel have more fussiness in the art, but they each have one figure closer to the viewer, more prominent than the other, and entirely in warm, bright colors. OTOH, in the bottome 5, they are all fussier and more crowded, without one really prominent figure foregrounded in the same way as RK and DNA above. Kamichama Karin has one figure, but she's almost completely white and has white elements from the background sort of confusing the visuals. Ark Angels has one figure foregrounded, but there's a lot of detail making the picture busy, and she's in pastel colors, which fade her a bit.
I think if I had to point out the one thing that makes the difference between each group, it's that every on in the top 5 has one strong, recognizable graphic element in the design popping out at me and making
one focal point on a character's face
- the figure on Fruits Basket, who is popped out by the white and pastels in the background and whose face is a pale spot framed by brown and soft gold, the single figure on Samurai Executioner, Kenshin's hair and kimono popping him out in Rurouni Kenshin (note that his hair curls around his head and that his sword points directly at his face), the negative space surrounding Ren (the woman) in Trigun (her head is the darkest spot on the cover, and is in almost the exact center), and the boy's red hair and shirt in D.N. Angel frame his face.
The bottom 5 don't really have a design with a graphic element as a recognizable focal point. Ark Angels is confusing and detailed from a distance and you can't pick out the character's face that easily (the colors surrounder her are a bit too light), Nana's focal point is the vibrant purple title and her face is way too small and completely hidden, Earthian has two figures with a lot of negative space, but you can't even tell they're human-like in the thumbnail because it looks like a pastel explosion, Faerie's Landing has the girl's yellow hair, but the yellow doens't pop as much as the red in the above examples, and since her clothing is faded into the composition as a whole, her face is not framed so that her hair floats there by itself, and Kamichama Karin is mostly unrecognizeable with a face that blends into the rest of the composition.
And now bigger.
1-5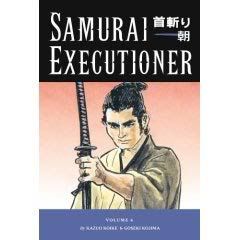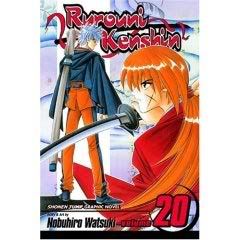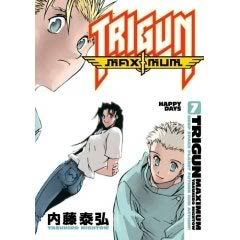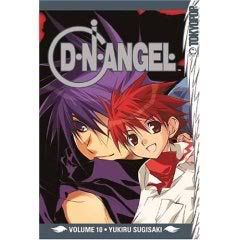 45-50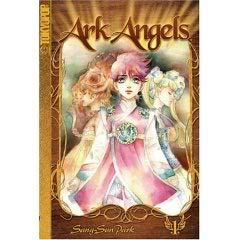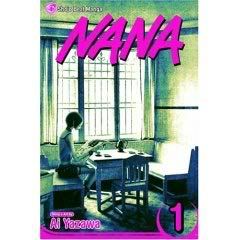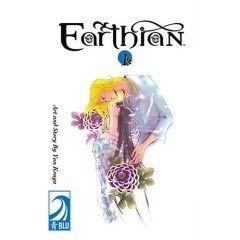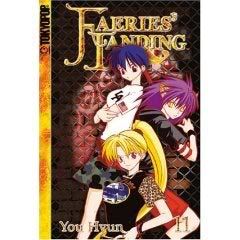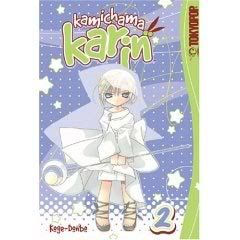 Large versions:
I'm getting tired and I have a bunch of stuff I need to do tonight, so I'm giving this short shrift. I think the focal point thing holds true even in the bigger versions - one face is the focal point of all the top 5, and none of the bottom 5 have that.
Ark Angels almost does that, but there's just not enough dark or strong colors framing her face. Nana's face is completely hidden, the faces in Earthian blend into the rest of the pastel colors. Faerie's Landing has competing focal poitns with teh white of the one girl's shirt smack dab in the middle of the picture, fighting with the other girl's hair, and while Kamichama Karin's eyes are almost the darkest thing in the picture, they're still desaturated and faded out, and the green of the title is fighting with them.
And I note that in reference to the discussion of green in the previous post, two of the bottom 5 have significant green elements and only one of the top 5 does. ;)
So. Thoughts? Arguments? Insights? :D