Report on the mini shepherd's pies in the previous post: most excellent. I may cut down the Worcestershire sauce a wee bit, and increase the chicken broth so there's a bit more gravy-like stuff, but overall, worth doing. I'm going to freeze two and see how the potatoes survive freezing and being defrosted. :)



Mini shepherd's pies. Mmmmmmmmm.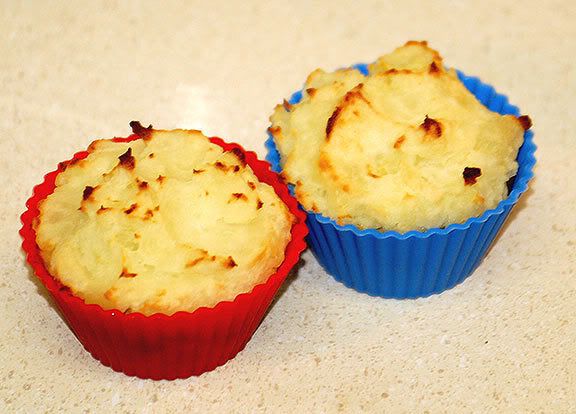 Kitty. Glued to the microwavable heating pad (under the towel), as she's been all weekend. Her mouth looks a little weird because I caught her just as she was finishing a cute silent kitten-like meow. From what I understand, she's actually meowing at a pitch too high for me to hear.